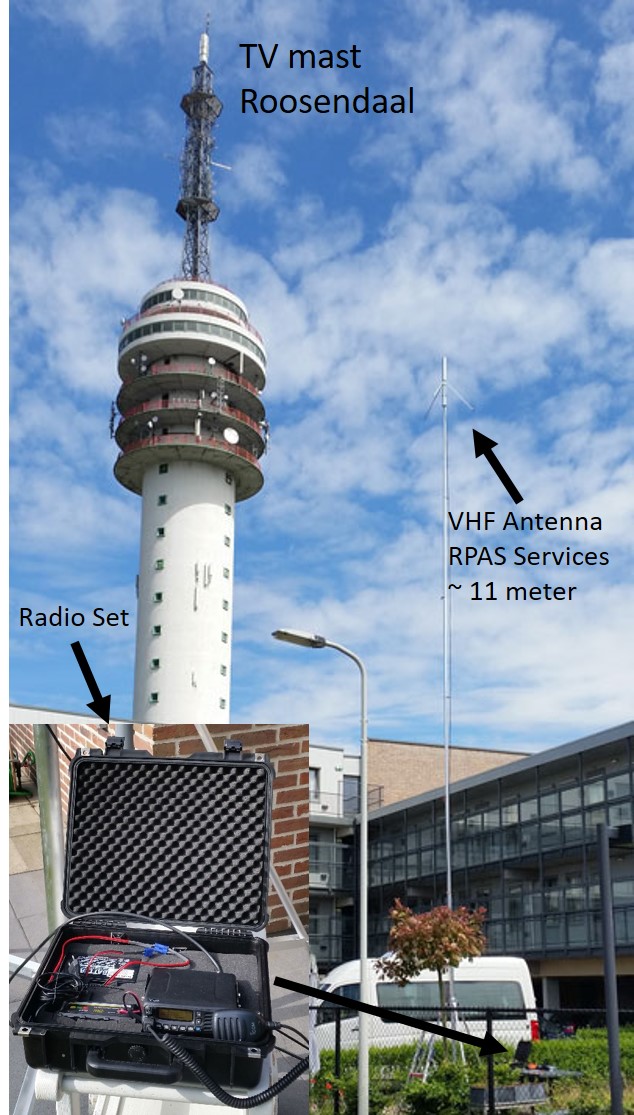 May 24, 2017, RPAS Services has today successfully conducted a radio test with the new radio set to be used by drone operators for 2-way radio contact with the air traffic control when flying within controlled airspace (CTR).
The mobile radio set was located in Roosendaal, and from there, 2-way radio contact was established with air traffic control of Airbase Woensdrecht (EHWO, 11.9 Km distance) and with Breda International Airport radio service (EHSE at 7 Km Distance).
On all stations, the reception was reported with a 5.
This means that, with the ATC-NL released radio procedure, drone operators can use this radio set for drone operations in controlled airspace.
RPAS Services provides radio services to holders of an ROC that do not have RT license.
ROC holders who also have an RT license can purchase the radio set via RPAS Services.
Click Here for more information.